We know you're probably soccer mad if you're on this website but we also appreciate that there are other sports out there! We spoke to Trent Sanders, Challenger Teamwear Regional Director about ALL your uniform options…
Did you know that your favorite soccer uniform company is more than just a soccer uniform company? That's right – Challenger Teamwear can provide uniforms for your other sports leagues as well! We may have started as a strictly soccer-specific company, but over the years we have expanded into different sports with great success. We are excited to become a one-stop-shop for multi-sport programs across the country by offering these products across several sports.
BASKETBALL – Single-Sided Jersey Sets
Bolt Jersey & Osage shorts: Our longest-standing basketball jersey with a classic look, the Bolt jersey is the perfect jersey for your basketball leagues. It is a lightweight, two-color sleeveless jersey with a traditional basketball cut, and pairs perfectly with our Osage basketball shorts. The simple and practical design allows the jersey to be customized with your league's logo and style.
Blast Jersey & Slam shorts: The second single-sided basketball uniform to join our line in 2018 was the Blast jersey and Slam shorts. Made from our EVERsoft fabric with a chevron stripe on the side seams and a contrast trim on the shoulder, the Blast jersey has an elevated, modern look. A matching chevron stripe on the side seam of the Slam shorts completes this sharp-looking combination.
Intensity Jersey & Charge shorts: The newest addition to our basketball line, the Intensity jersey and Charge short are our take on a traditional, throwback basketball uniform. With the tri-color design, accent trim and side panels on both the jersey and shorts, this uniform provides a timeless, professional style that will always be on trend.
BASKETBALL – Reversible jerseys
Rocket Reversible: A classic, two-ply mesh reversible jersey, the Rocket reversible has been an absolute hit across the recreational basketball industry over the years. It is the perfect jersey for large leagues searching for a clean, universal look across their leagues while keeping their uniform order simple.
Rebound Reversible: Made with our newly developed single-ply polyester fabric, the Rebound reversible has quickly become one of our most popular basketball jerseys. Treated with our moisture wicking technology, the Rebound is extremely durable, yet lightweight and comfortable. It comes in six different colors, with each color having a complimenting heathered reversible side.
Crossover Reversible: The newest addition to our basketball line, the Crossover jersey, is a two-ply sleeveless reversible basketball jersey with 6 unique color combinations that can make basketball uniforms standout amongst the crowd. The simple and fresh design provides the perfect platform to customize one-of-a-kind jerseys by adding your logo and personal touches to the product.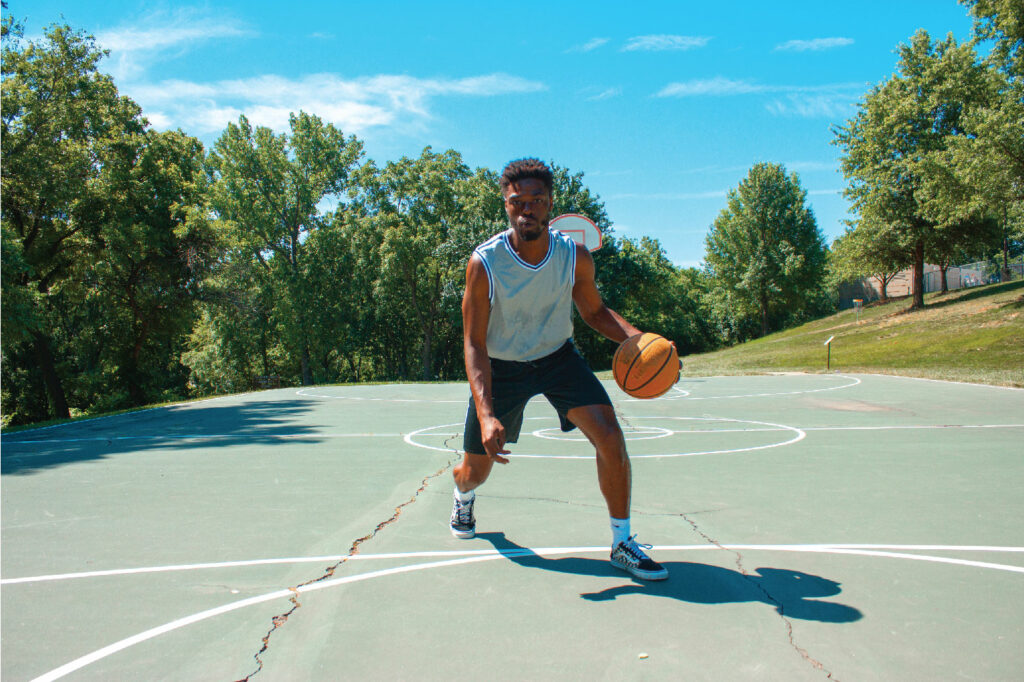 VOLLEYBALL
Calamity Jersey: The first of our two ladies-cut volleyball specific jerseys, the Calamity jersey features an athletic design with a contrasting color V-neck, armhole piping, set-in trim on the shoulders, and complimenting side stripes. The Calamity has been our best selling volleyball jersey for years as our customers absolutely love this product, and we know you will, too.
Montana Jersey: With a sleeveless ladies-cut and stylish detail inserts with a contrasting color, the Montana jersey has a great, unique look. It is made with our cooling polyester fabric, and it features high-cut sleeve openings and a narrow rib V-neck. Practical yet stylish, the Montana jersey is the perfect option for your volleyball players.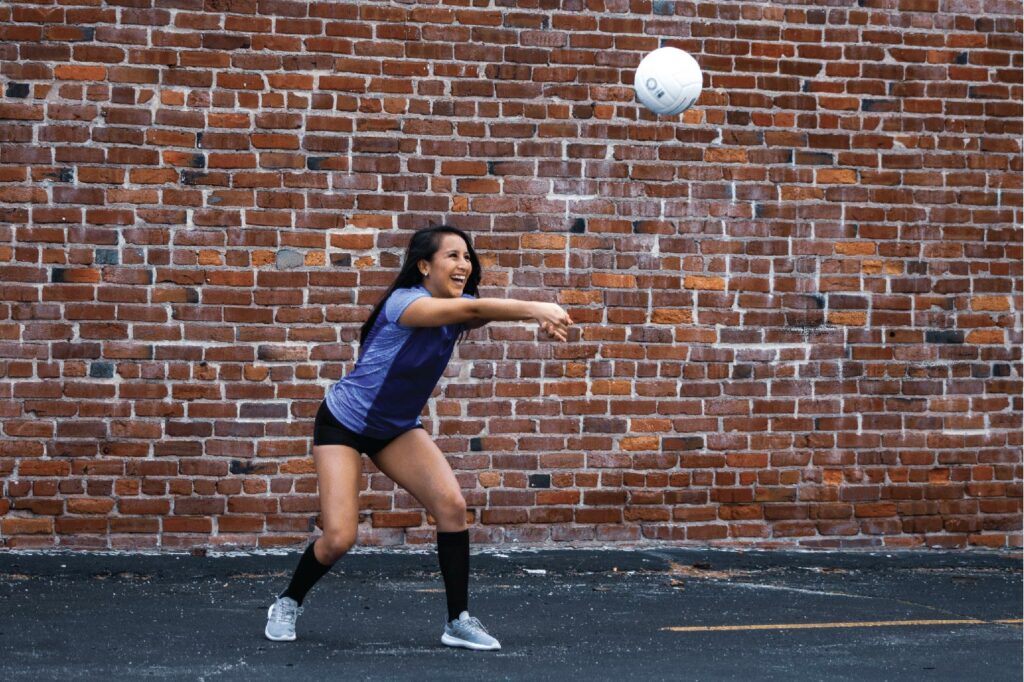 BASEBALL/SOFTBALL
Ambush Jersey: Our latest addition to our baseball line, the Ambush jersey boasts professional styling with a cool-mesh in the lower portion of the neckband as well as the underside of the sleeve and down the top portion of the side seam. It is completed with a two-button placket giving the jersey a complete, sophisticated look that is perfect for any baseball team.
Mustang Jersey: The Mustang jersey is our longest standing baseball jersey and has been a hit with all of our baseball clients over the years. Made with our lightweight moisture-wicking material, this authentic baseball cut classic henley jersey with a two-button placket features stylish, contrasting piping on the front and back of the jersey.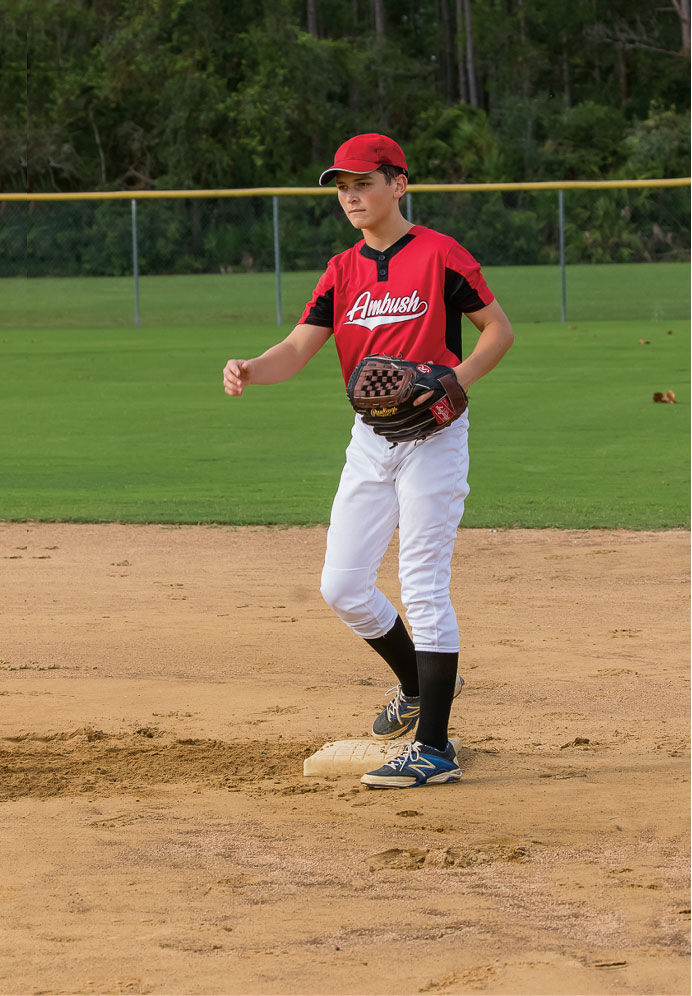 UTILITY JERSEYS
Sioux Jersey: One of our most versatile jerseys available in both a Men's and Women's cut, the Sioux jersey is a traditional polyester jersey with a V-neck cut that can be used for several different sports. Whether you're looking for a jersey for your softball teams, flag football or soccer leagues, this jersey is a fantastic and practical option.
Seneca Jersey: The Seneca jersey is our long-standing utility jersey versatile enough to be used for several different sports. Made with moisture wicking, 100% polyester fabric, it is a lightweight and comfortable jersey perfect for any of your programs from summer baseball to flag football. It is available in 20 different colors as well, so it is a great option for larger leagues with several teams.
Kickapoo Jersey: Our first ever long-sleeve 100% polyester jersey, the Kickapoo jersey features our EVERsoft fabric and is available in 8 different colors. Whether you prefer long-sleeve jerseys for your volleyball or flag football leagues or are in need of a lightweight warm-up shirt, the Kickapoo can provide exactly what you need.
Ranger Jersey: Available in 16 colors, the Ranger jersey is one of our most versatile jerseys with a classic V-neck look and an armhole accent trim for breathability. A popular option for baseball and flag football, the Ranger is made with our moisture wicking fabric and features comfortable raglan sleeves that allow for maximum range of motion.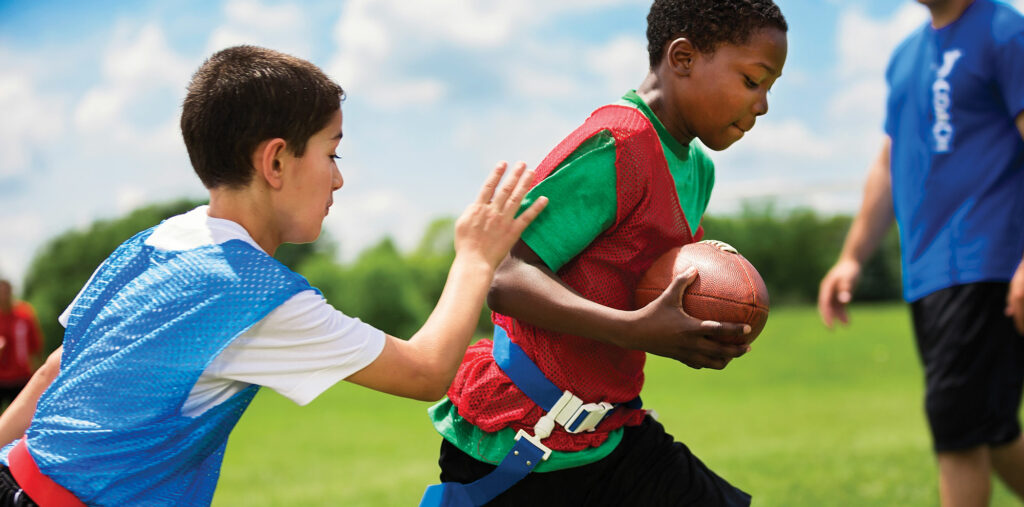 ---
To learn more about Challenger Teamwear products and services please click here