Transitioning roles from being a paid Soccer Coach, to being a parent of a young recreational soccer player was a difficult one for me. I went from coaching competitive and highly effective players with a focus on winning tournaments, being successful in league play and ultimately providing a pathway to playing soccer at a collegiate level, to being a Father of a young recreational player with zero involvement in player selection, planning weekly training sessions or team philosophy etc…A big transition!
It took me time to appreciate and understand the different processes involved and how there is a true beauty to a new generation of young players experiencing the game for the first time and then seeing their gradual and sometimes clumsy development as they understand and become more efficient at the technical elements of the game, was truly inspiring. Maybe I had just spent too much time on the upper echelons of the game and somewhat spoiled by the level of player ability I was dealing with.
The experience I went through was truly humbling and I am appreciative of what it taught me and how it ultimately improved my relationship with my son along the way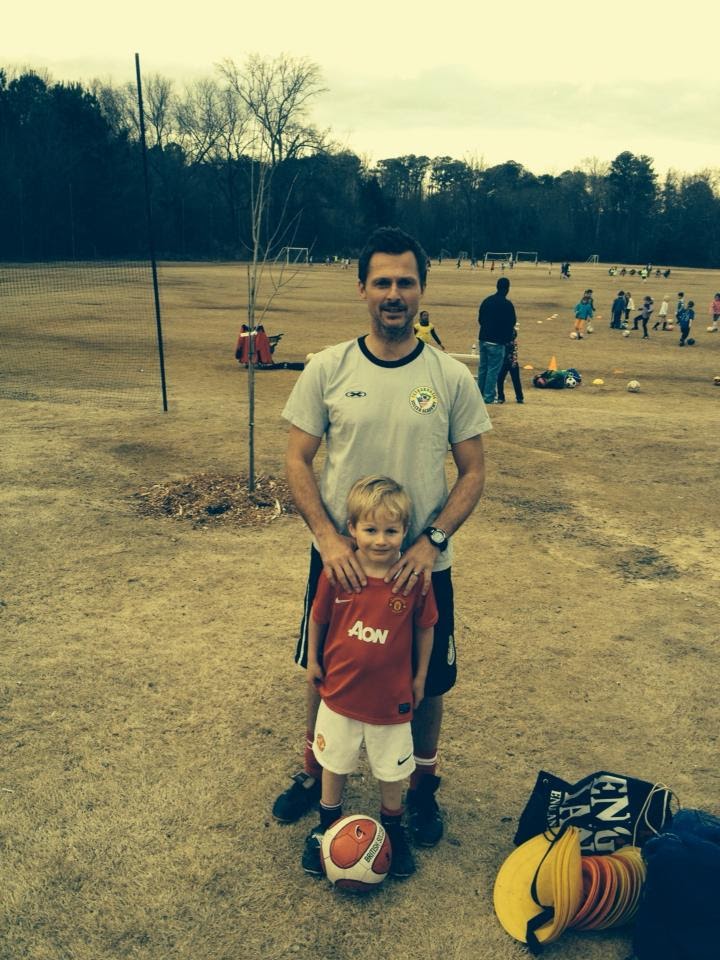 Here are 5 simple (yet I believe effective) ways we can all support our youth players as they enter the game for the first time and then transition through the early developmental years into the upper echelons of the game…I am still humbly learning and working through these myself and constantly reminding myself of their value.
Step #1….support the organizational structure and be a team player.
Being a young soccer player is related to stimulation overload. In any given game of soccer anywhere in North America, coaches are issuing instructions, parents are shouting words of encouragement from the sidelines, referees are conducting the laws of the game and fellow players (both teammates and opposition alike) are attempting to instruct each other on the field of play.
We as parents have to be supportive of the team infrastructure. Thus, try and understand the philosophy and the goals of the coach and support them before, during and after games in how you communicate to your son or daughter.
Never talk poorly of the Coach or of teammates in front of the player and always use uplifting and motivational words of encouragement.
If there is conflict talk it out with the Coach so everyone understands the concerns on the table and helps construct a plan to overcome them and move forward.
Step #2….motivate and be a cheerleader.
Be supportive and encourage, let the Coach do the coaching and use motivational words of encouragement that do not conflict with the coach and will allow players to flourish in a motivational environment.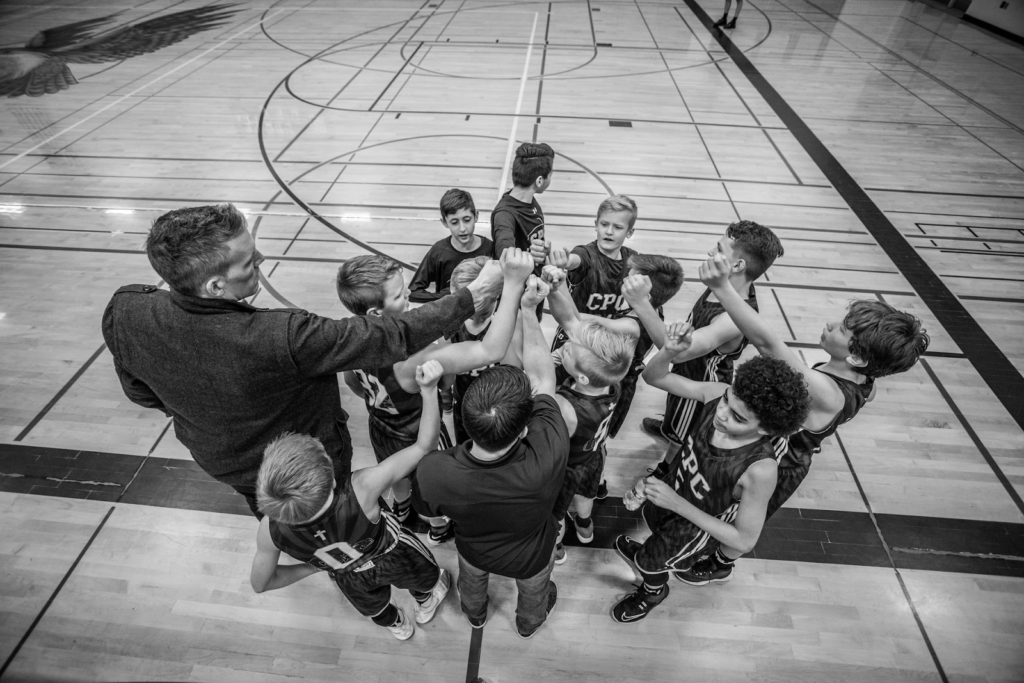 If Coaches have a methodology that they are trying to have Players understand like keeping possession with short passes, yet Parents are shouting different terms like "kick it"…not sure this helps players. Coaches words have to be understood and Parents reinforcing those messages are key to a player's understanding.
Step #3….support additional training or be a training partner.
Players who are committed and want to learn and develop will crave the opportunity for additional training. Time is limited and 1-2 practices a week in a team environment will only garnish so much development. Thus, support additional coaching where possible, especially if it is specific in nature such as positional play, speed and agility work, or overall fitness, as players develop through the ages.
Better yet and especially when players are younger become a training partner with your son or daughter and hit the park to pass a ball, work on basic skills or shoot on a goal if available. It's a great opportunity to spend some quality time with your young ones, improve your own footwork and maybe to appreciate just how difficult of a skill soccer really is!
Step #4….be an investor/bank manager…but only to a limited degree.
Playing soccer at a competitive level can be an expensive pastime. Taking into consideration registration fees, uniforms, cleats, tournament travel and coaching fees etc can all add up. It is an investment for your child and a developmental program both physically, mentalling and socially.
With this said, the investment financially has to be considered and part of this is ensuring that your child is playing in the right environment and that is often not the most expensive. Ensure there is a good fit for your son or daughter and that the environment works for them. This may be simply a local recreational team that is close to home if simply playing the game and not chasing a competitive environment is the key objective.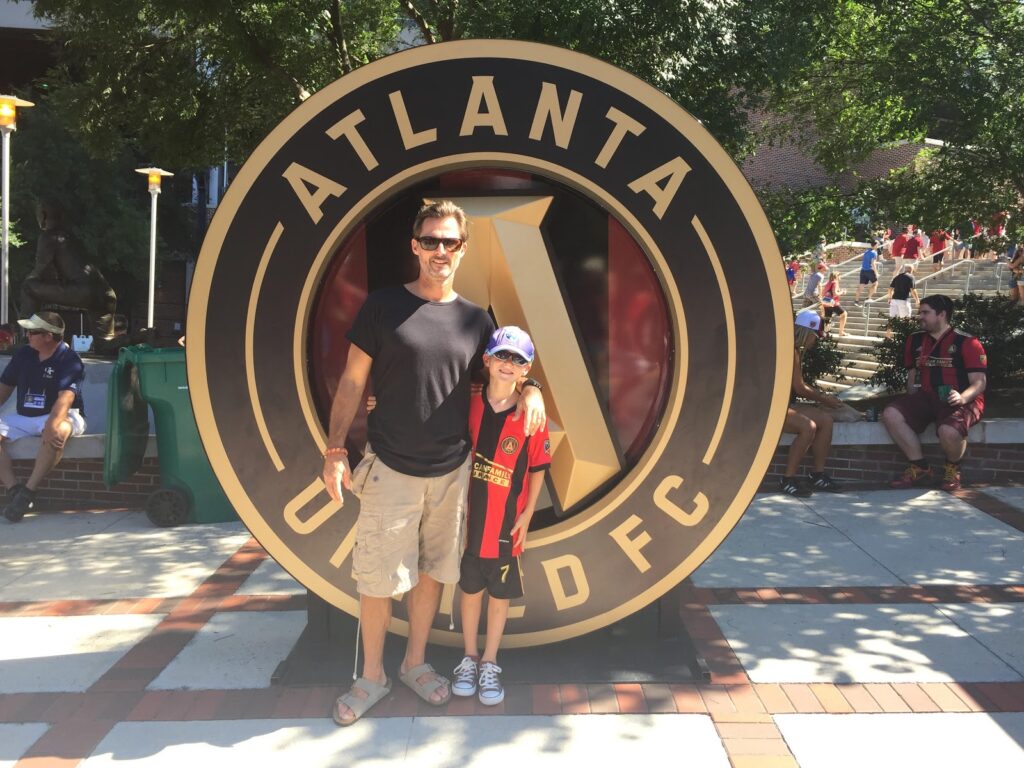 Step #5….embrace being the taxi driver.
As parents we can all appreciate the taxi driver analogy of getting our kids from practice to games and back to practices again, regardless of the sport or sport(s) they play. Use this time to discuss the game of soccer with them in general terms and not be too focused on specific team objectives.
Never be overly critical after a game, but instead discuss their overall enjoyment, what they learned, areas they feel they can improve or a general discussion on how the game or practice went. This two way discussion is huge for their development mentally and will improve their general understanding of the game…as it may yours as well!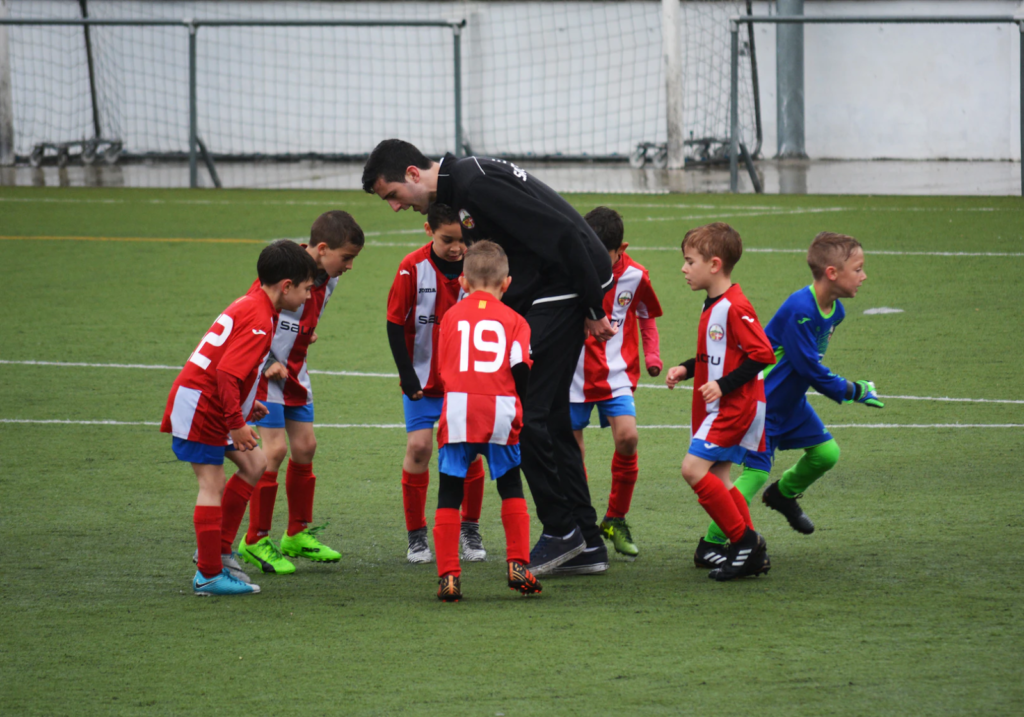 The years we have with our youngsters is incredibly invaluable. Sport builds, reveals and ultimately helps develop character and we will need to play our part as parents, coaches, administrators and spectators to encourage the best environment we can for this to be a creative, enjoyable and motivational atmosphere. Let's all work hard to create an environment where young players can develop, improve, make mistakes, learn interpersonal skills and most of all have fun…Let's all play our part and I wish you all success on the soccer fields…
Written by: Andy Bennett – March 2021; Chief Commercial Officer and SVP for Challenger Sports. USSF 'A' Licence coach and United Soccer Coaches Premier Diploma holder. Most importantly…Father to Finlay (Finn) a 12 year old soccer player based in Atlanta, GA.