The Seattle Sounders, Orlando City, and Nashville SC are the only three teams that remain unbeaten in this years Major League Soccer Competition.
Teams continued to trade places in the conference standings for the sixth week of competition – eyeing one of the top spots above the line for next weekend before heading into the break.
The Sounders extended their perfect start of the season in a 1-1 draw over Atlanta United. Now with a 5-0-2 record in hand, they are becoming a powerful force in the league – even with star players Stefan Frei and Jordy Delem out due to injury.
Carlos Vela returned to the starting line up completing the dangerous trio with Diego Rossi and Corey Baird. With only Erik Dueñas and Kwadwo "Mahala" Opoku out – Bob Bradley's traditional 4-3-3 formation was on full display Saturday night. Rossi's pair of first-half goals helped bring the Black and Gold back up four spots in the standings.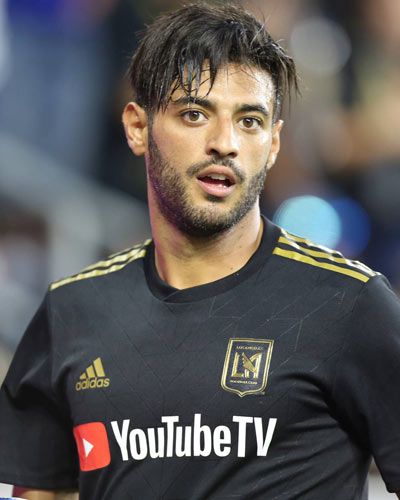 Sporting Kansas City moved up to second place following their victorious 3-2 win in San Jose Earthquakes. Academy products Jaylin Lindsey and Daniel Salloi, and Alan Pulido lifted the club to victory. The Mexican striker is again proving to be a game-changer for Peter Vermes' system with his playmaking and scoring abilities.
The Portland Timbers broke the Galaxy's five-week hot streak in a three-goal shutout. Felipe Mora scored twice early after the restart, and Diego Valeri converted the penalty to secure the win.
Over on the east coast, the Columbus Crew bounced back with a 2-1 victory over New York City FC following back-to-back disastrous performances.
There are no more winless teams in Major League Soccer. It only took six weeks but hey, we finally made it! Chicago Fire became the final winless team in a 1-0 win over Inter Miami. Luka Stojanovic delivered the 69th minute final blow on a set piece.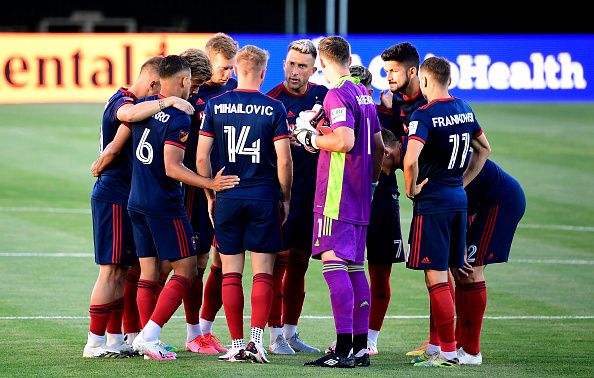 FC Cincinnati. Once a star in the USL but Major League Soccer, they are still trying to figure it out since their 2019 induction.
Fortunately, the Lions earned their first win of the season defeating Montreal 2-1. On paper, Montreal was the statistically better squad and were consistently more dangerous. But not capitalizing on chances is what ultimately hurt them.
Final Scores:
CF Montreal 0-0 FC Cincinnati
Portland Timbers 3-0 LA Galaxy
Chicago Fire FC 1-0 Inter Miami CF
Orlando City SC 1-0 Toronto FC
New York FC 1-2 Columbus Crew
New England Revolution 3-1 New York Red Bulls
FC Dallas 2-2 Real Salt Lake
Houston Dynamo FC 0-0 Vancouver Whitecaps
San Jose Earthquakes 1-3 Sporting Kansas City
LAFC 2-1 Colorado Rapids
Seattle Sounders 1-1 Atlanta United
DC United 0-1 Philadelphia Union
Nashville SC 1-0 Austin FC
Conference Standings: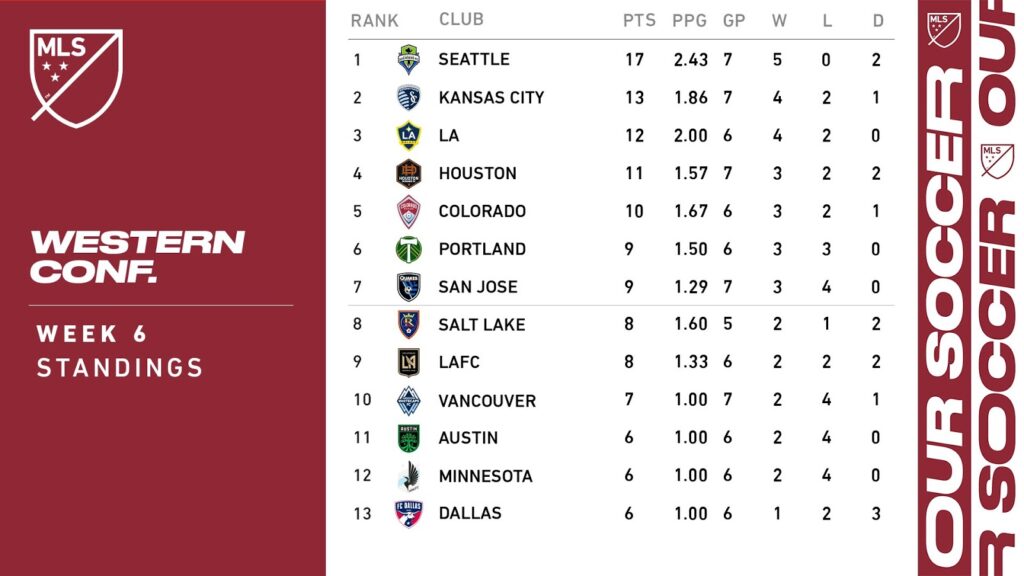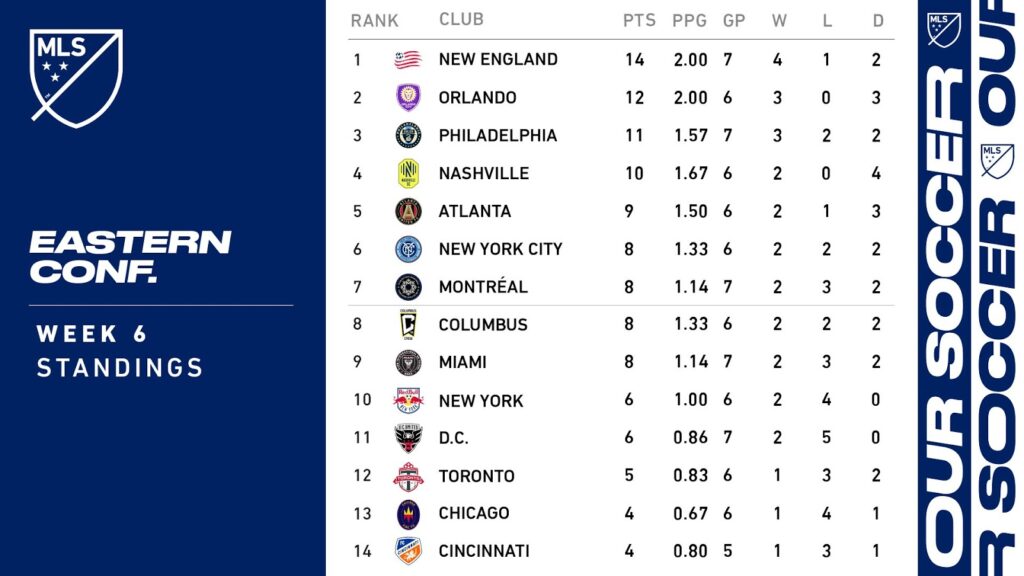 To catch up on what else has been happening over the previous weeks of Major League Soccer, click here for your fill! https://challengerpitch.com/the-sideline/