Played, watched, and loved by fans and players worldwide. Soccer continues to connect communities and is seen as the number one sport in the world. We go in-depth and discuss how Soccer shaped the world.
Origin of the Sport
Although it's still controversial to some as to who truly "invented" the sport, the origin of soccer dates back to more than 2,000 years ago. In fact, the first known examples of the game being played involved a ball made out of a rock and a small square area. I know right? It's hard to believe that's how the game started compared to the elaborate gear and stadiums utilized today.
England is credited with the true development of the game and transitioned the name "soccer" to "football"- ultimately influencing its current existence. You'll notice many people use "soccer" and "football" interchangeably. This is because, in most parts of the world, football stands for "chess of the green pitch". However, in the United States and Canada, soccer is used to differentiate itself from American football (a very, very different game).
The English also established the uniform rules of the sport, including the most important one about never touching the ball with your hands. As more and more people continued to play the sport, more rules were gradually implemented and adjusted accordingly. Some of the biggest implementations included the initiation of the penalty kick in 1891, red and yellow cards in 1970, and more recently the addition of VAR (Video Assistant Referee) in 2016 during an international friendly game to help review controversial plays.
Soccer has come a long way since its start and continues to develop constantly thanks to modern technology, avid fans, and a worldwide love for the sport.
Worldly Influence
In a world filled with billions of people who speak roughly 6,500 different languages, soccer is a simple game that combines all of them through the kick of a ball. It's a sport that doesn't see color, race, nor gender, but rather celebrates diversity and uses it to bring people together from around the world.
It's constantly being influenced and altered by those who play it, giving each individual the chance to shine and leave their own legacy. Legends like Pele, Diego Maradona, Johan Cruyff, Cristiano Ronaldo, and Lionel Messi are just a few of the greats who have left and continue to leave a lasting legacy for generations to come through dominance within their era, championships won, accolades collected, and revolutionization of the game.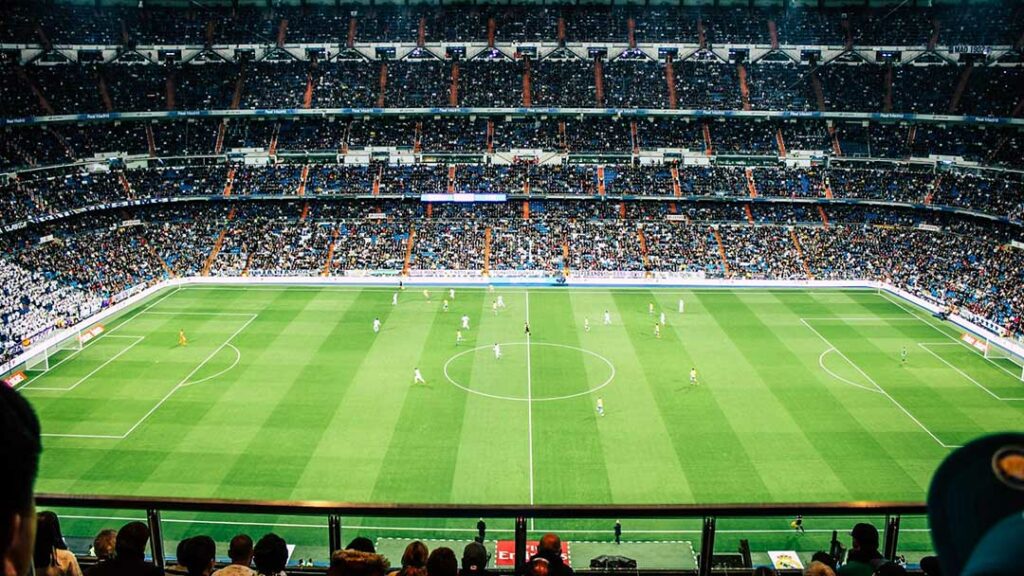 Although it's a player-focused game, success within the sport relies on cohesive teamwork between players. Whether it's a competitive and organized match between clubs or just a pick-up game in the park with friends, individuals come together and combine their talents to win a game by using their own strengths and simultaneously relying on their teammates in areas where they falter. Its simplicity, worldliness, and positive impact on its culture constantly shape the sport of soccer in new ways, and continue to be the reason why it's dubbed "the beautiful game".
Popularity Among its Fans
So just how popular is the sport of soccer? Well, according to the World Atlas updated in 2020, there are just about 4 billion fans worldwide. Considering there are about 7.5 billion people in the whole world… over HALF of the entire population claims to love the sport! One of the majority reasons for its popularity is its simplicity- to play, you only need a ball and your foot. This makes it accessible to every kind of person around the world.
Since its establishment in England, the popularity of soccer has only grown stronger throughout Europe, North, Central, and South America, and Africa. Although it's a thrilling sport to engage in, it's just as fun to attend a live professional game or enjoy watching a match by live streaming from your home.
Fans can cheer for their favorite team within 21 different leagues around the world. Some of the big league names include the German Bundesliga, the United States Major League Soccer (MLS), the English Premier League, the UEFA Champions League, the Spanish La Liga, and the Italian Serie A.
Soccer fans are some of the most dedicated and decorated of all the sports, and significantly contribute to the growing popularity of both cheering on and playing the game.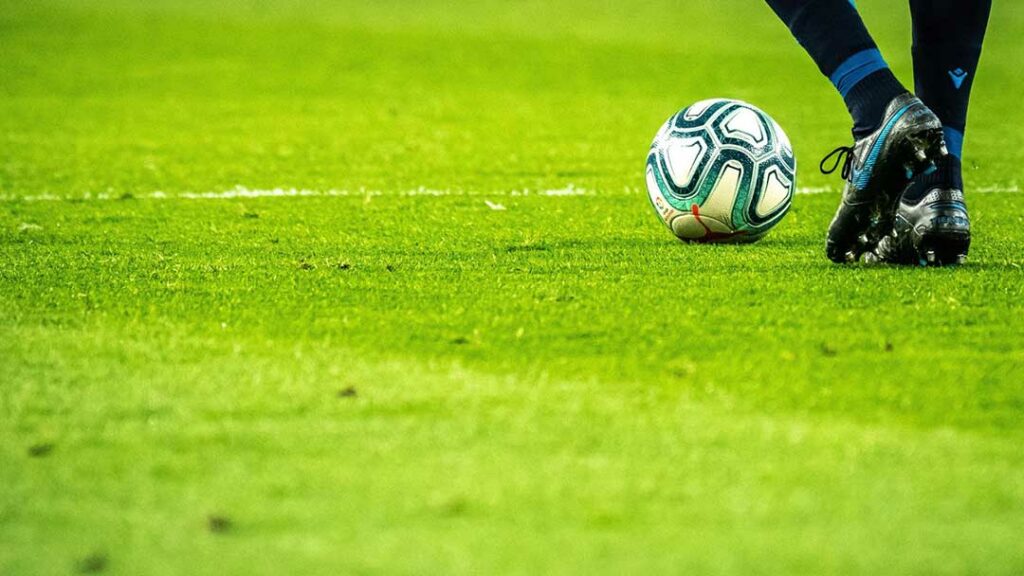 Benefits of Playing
If you grew up playing sports, or are just an avid fan of them, the odds are likely that the day will come when you must figure out if and what sport to enroll your child in when they are old enough to play. While every sport offers its own unique way of influencing a child, soccer is an excellent one to introduce them to at an early age and play long-term.
In particular, soccer has multiple health benefits that are especially important for developing kids. Those benefits include improving cardiovascular strength, lowering body fat, helping build muscles, and increasing bone strength. In addition to the physical health benefits, playing soccer also has significant mental health benefits for players such as teaching coordination, promoting ideas like teamwork and cohesiveness, increasing cognitive brain functions, and increasing an individual's self-confidence.
In case you still aren't convinced, soccer has proven its ability to aid a child spiritually. Playing the sport improves a player's mood, reduces stress and anxiety, and helps children learn how to control their emotions better. We're all aware of the idea that growing kids should get a certain amount of exercise outside every day. While letting them just go out and play outside with their friends is a great start, they simply need more stimulation. Soccer is a fantastic sport that encompasses many different types of stimulation to aid in a child's development physically, mentally, and spiritually.
Why not check out our other articles: