My journey with soccer in the USA started in the late 1980s when I came to play on two pre-season tours with my university team. These trips opened up my eyes as to the opportunities and potential that this country held to develop the game, which in those days was still pretty new to the States. This inspired me to look into ways in which I could return to America and be involved in developing and growing the game and so after completing a postgraduate course in education and my Football Association Preliminary coaching license I applied to come and coach on summer camps in America in 1992.
Little did I know it at the time, but this summer experience coaching on camps all over New England would be responsible for shaping the rest of my life.
Seeing how much these young soccer players loved the camps and had so much fun playing this wonderful sport in turn gave me so much personal enjoyment and satisfaction that I knew I wanted to be involved in coaching for the long term. I came back for 4 more summers coaching on the camps all over America and then in 1998 I was given the chance by Challenger Sports to fulfill my dream of coming to work full time in soccer in the U.S.A.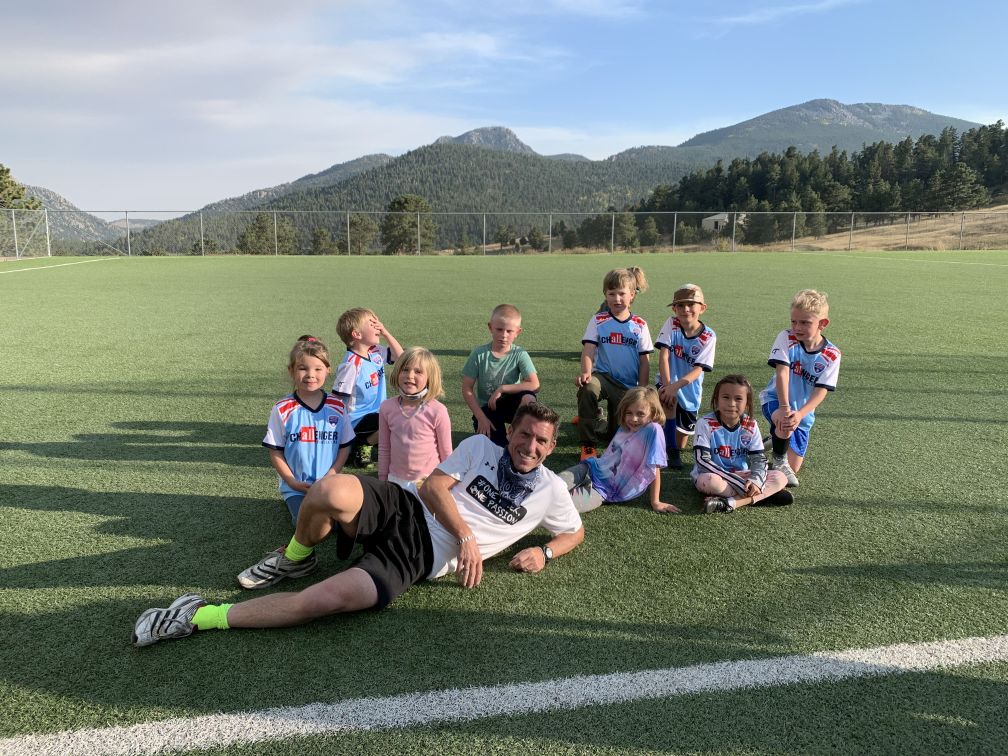 I moved to Tampa, Florida and suddenly found myself in a position where I could now not only continue to coach kids myself, but could facilitate the wonderful experiences that I had previously had on camps for lots of young British coaches like myself and provide these wonderful camps experiences for literally thousands of kids in the years to come.
In Florida my love for coaching grew even deeper when I was given the chance to be the head coach for a wonderful group of girls at St. Pete Raiders S.C. I was fortunate enough to be able to work with these very talented young ladies for four years and see them develop as both players and people, and in 2004 they provided me with my greatest coaching memory when we won the Florida Under 14s Girls State Championship. The overtime winning goal scored by Chelsea Hatcher and the outpouring of emotions across the team, coaching staff and parents will live with me forever.
Almost 30 years after first coming over to coach in the U.S.A. I find myself at the age of 55 as head of Challenger Sports' preschool aged TinyTykes program. I feel very privileged and honored to be involved in providing these soccer experiences and to be able to play a part in bringing normality back to our youngsters who have suffered so much over the last 2 years. I still love getting out and coaching these little ones and the exact same feelings I felt 30 years ago are still the same today – there is simply no feeling in the world that matches making a kid smile!
Follow in Grant's footsteps by applying to coach with us today at www.challengersportsrecruitment.com or learn more about the preschool program he mentions by visiting https://www.challengersports.com/tinytykes/
You can find out more about the camps that brought Grant over here originally at https://www.challengersports.com/international-soccer-camps