From being the first pro sports league to return to action amidst the COVID-19 pandemic, women's soccer finally returns for the 2021 season.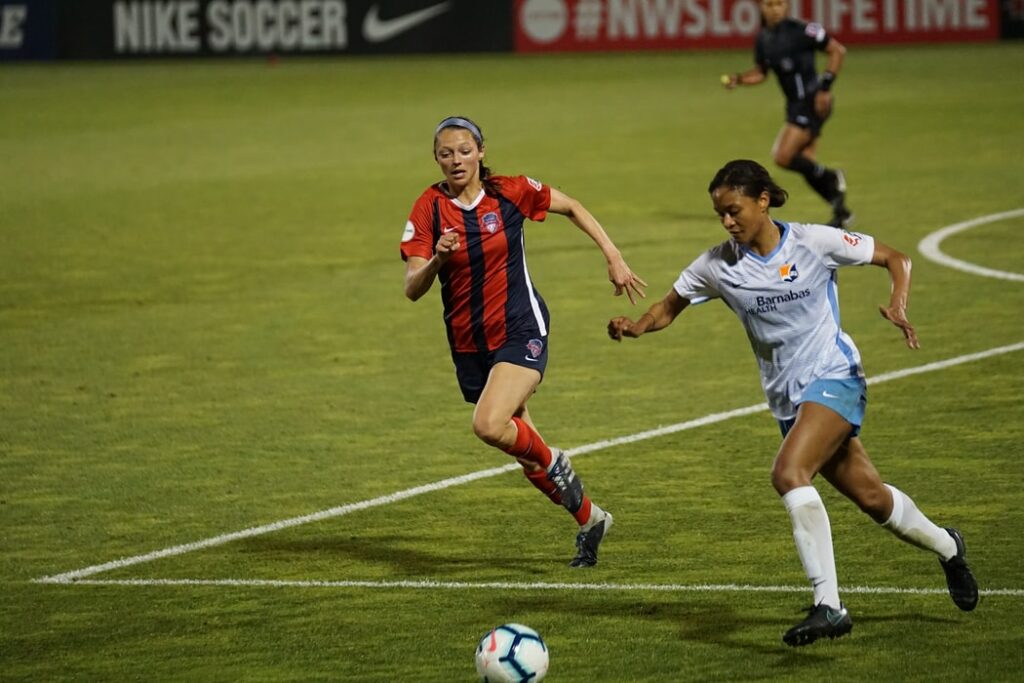 On May 15, the National Women's Soccer League will kick off their ninth season with Racing Louisville FC as the new kids on the block this season. Angel City FC will join the league in 2022.
The National Women's Soccer League (NWSL) became the first soccer league to create a return-to-play plan during the pandemic late last year. And thus, the Challenge Cup was born. Nine teams entered the bubble, setting the tone for other major sports teams. The Houston Dash rose as the first-ever victor.
This year, the Portland Thorns won the 2021 title over Gotham FC in a thrilling penalty shootout, 6-5. Keeper Notes reporter Grant Wiedenfeld said of the league; he is proud of their growth in clubs and viewership.
"It could be a challenge to compete with European clubs that are also growing and maybe growing faster, there's a lot of people playing soccer here, and there seems to be more potential in women's sports than men's sports."
Beyond competition – players have seen an increase of interest in the game and hunger in fans. The KC NWSL, who goes by KCWoso temporarily, witnessed this first hand with a sold-out match for the team's final Challenge Cup match on May 3 at their new home, Legends Field.
"Now that we're in our home field for this year, I think we had even more support. And we definitely heard them. [..] People have been showing out, and I hope we get that [win] for them, to have them keep coming back because that's what they deserve." said Lo'eau LaBonta.
Even their male counterparts have taken notice. Sporting Kansas City's forward Johnny Russell describes the women's team as an inspiration for his daughter and the kids in Kansas City:
"I think it's a big thing. Especially for people like me having a daughter myself. And if that's a path that she wants to go down, it's great to have it here so she can see it. There's a lot of other kids that will feel the same way as well."
Previously owned by the United States Soccer Federation until 2020, there is no doubt the organization has been under scrutiny when it comes to equal pay and age restrictions in recent years.
Olivia Moultrie, a 15-year-old soccer phenomenon, became the youngest American women's soccer player to turn pro at age 13; and currently plays for the Portland Thorns FC academy team.
According to The Guardian, Moultrie filed a lawsuit on May 5 asking for a preliminary injunction that would allow her to play in the league.
The NWSL prohibits any player under the age of 18 from signing a contract with a club, and FIFA rules prohibit players under 18 from playing overseas.
Despite these ongoing issues, the popularity of women's soccer has spiked in the last decade; due to the success of the U.S. Women's National Team, who are currently the reigning two-time World Cup champions. Most players continue to headline club rosters like Amy Rodriguez, Megan Rapinoe, Alyssa Naeher, Alex Morgan, and Julie Ertz.
With full rosters, eager fans, and new stadiums – I can't wait to see what this season will unfold.