The one benefit of the globalization of sports is that now, more than ever, you can find a game you love more or less anytime and anywhere. This has been especially true for soccer as the game grows across the corners of the world it has previously been looked down upon. You only need to look at the English Premier League and the money involved in their TV deals to see why broadcasters in those aforementioned corners of the world are now so keen to bring the game to their audiences.
The English top league receives $5billion (yes billion) a year just from the UK TV companies, then a further $10billion from across various countries across the world as the game reaches far and wide. But it is not just soccer that is making its mark in the world!
The US are now pushing out their own sports with the NFL leading the charge to bring American sports to the rest of the world.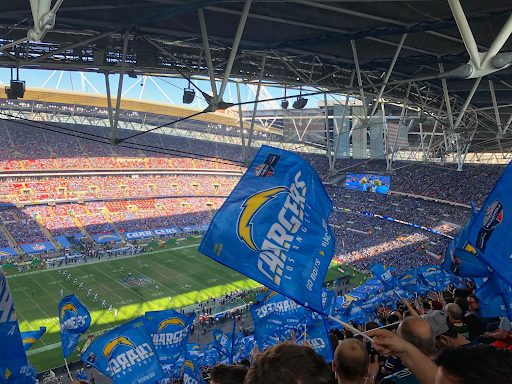 Much like the EPL, the NFL are currently bringing in $10billion a year from the home grown market and close to $3billion from markets across the world.
The NFL also goes beyond the TV broadcast deal and in the last several years have been expanding into having live games in countries outside the US with successful games being played live in both the UK & Mexico.
So that chance for a fan to be part of a crowd as opposed to watching from TV helps provide a further buy-in for those fans. Just as we have seen with EPL teams coming to the UK to play friendly games during their off-season.
With so much more exposure to soccer in the US and "Football" in the UK, I for one would like to watch both with a vested interest. One way to achieve this is to try to find a team to follow and support! But where do you start to find a team that best represents you?
I've created a brief guide below so you can select your new NFL or EPL team based on the NFL or EPL team you currently support! So if you're a big Dolphins fan, for example, which EPL team best represents you?
| | | |
| --- | --- | --- |
| Arizona Cardinals | Fulham | Look nice but will never do anything. Will always do ok but never achieve anything |
| Baltimore Ravens | Sheffield United | Hard nose teams who bring a battle every time they come on the field |
| Buffalo Bills | Newcastle United | Always the bridesmaid & never the bride! Both of these teams have been to several cup/ bowel finals but never won |
| Chicago Bears | Leicester City | Miracles do happen & both of the teams have won their league/ super bowl once in their lifetime (but probably never again) |
| Cincinnati Bengals | Brighton & Hove Albion | Only people in Cinci care about the Bengals (great 80's group who walked like Egyptians) just the same as only people from Brighton know that Brighton exist |
| Cleveland Browns | Burnley | Both have never won anything but have became relevant of late with the Browns investing in talent on the field whilst Burnly have also played good football & stayed in the prem |
| Dallas Cowboys | Everton | Everyone's second team who won trophies at one point but haven't done so in a while. But it is hard not to like them as the try to play football/soccer in the right way |
| Detroit Lions | Crystal Palace | Both teams can be classy but they are not flashy. They get the job done to stay relevant but never really get above mid-table in a season |
| Green Bay Packers | Tottenham Hotspur | Typically play well and threaten to do more but rarely do. Nice on the eye if you're happy to watch a steady game but know you're never going to the finals. |
| Indianapolis Colts | Southampton | Like to do things by the book with a solid youth academy but lose most of these homegrown talents to bigger fish in their pond. |
| Kansas City Chiefs | Liverpool | Hot in popularity in recent years. Both play great on the field and excite fans of all teams with solid, passionate fan bases. |
| Las Vegas Raiders | West Bromwich Albion | Basically irrelevant as West Brom have few fans, as do the raiders who have had more moves than I have had hot dinners |
| Miami Dolphins | Aston Villa | Both teams were once relevant, winning major titles. Since then they have had a huge drop in standards and face a long slog to be relevant in the long run. |
| New England Patriots | Manchester United | Royalty in sport for several years and still pack a big punch. However for both there has been a drop as key people (Brady for the Pats and Ferguson for Utd) have left. With both teams yet to fill their voids. |
| New Orleans Saints | West Ham United | Give you a good season every so often, enough to keep you interested and to instil a small amount of hope but deep down you know you're an outsider! |
| New York Giants | Chelsea | Some big wins during recent years but people outside their fan bases just don't like them. They also both play in blue |
| Pittsburgh Steelers | Leeds United | Another team who once dominated all that came in front of them. Also known as having a nasty streak and are currently using that to try and get back to a big win |
| San Francisco 49ers | Arsenal | Have moments of dominance each decade but failed to deliver big in the last. Signs of growth but no delivery yet |
| Tampa Bay Buccaneers | Manchester City | Did anyone support these teams prior to recent seasons? Both have spent big getting top talent in and both are growing that fan base by winning |
| Washington Football Team | Wolverhampton Wanderers | They both start with a W in their name…probably the best I can say here |
If, sadly, your team is not on there then I would suggest googling the English Championship (second tier) and see if you can find your club!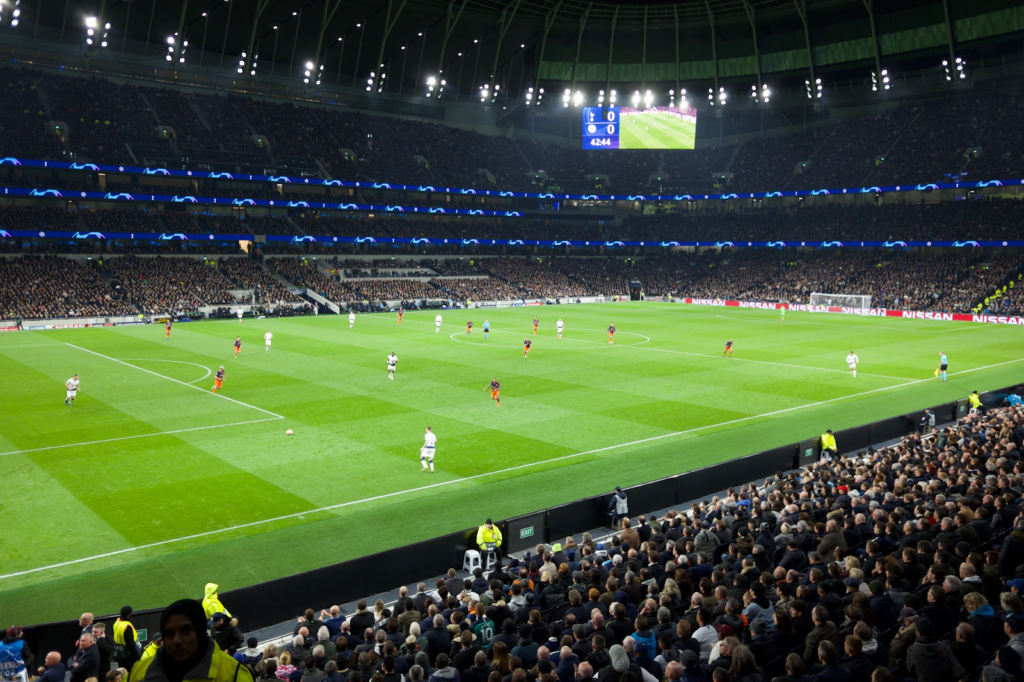 I am sure many might not agree but please remember I am but one person with one view. Do some research on the teams listed, learn more about your second sport and commit to a team.
The reason doesn't have to be what I listed so go out and find your own team!